Nenad Stanković
PHP Programmer
"I always try not to think about my job as an errand but a chance to explore my creativity and give it a purpose. My greatest satisfaction is that our communication with partners is mutual and ideas for solutions just keep on going around, giving my productivity the greatest fuel to work."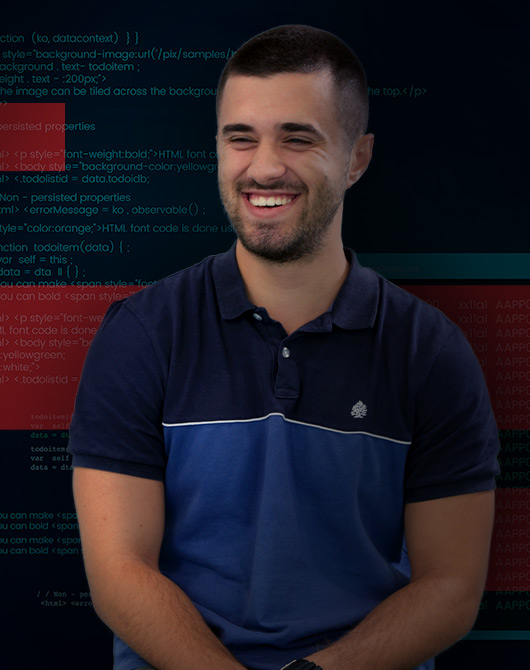 Miloš Drobnjak
C# programmer
"The greatest pleasure about working at SoftLink is the incredible sense of teamwork and cooperation. I am included in every phase of the developing process and the fact that my efforts are appreciated all the time gives me satisfaction. Also, when you implement a software into use, the cool feeling of a project well done feels more than inspiring."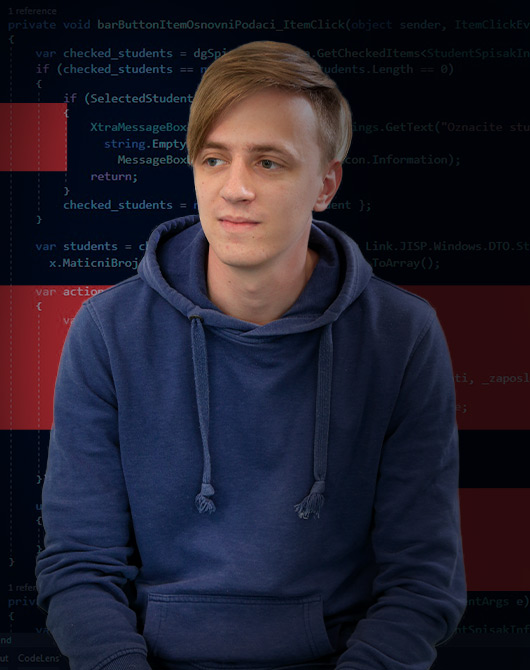 We are a young and ambitious collective with a forward-thinking outlook on learning experiences.
Our team
Join a team with a growth mindset
We are an agile team, optimized for what's next. New ideas, new skills and curiosity are endorsed, as we are all big on brainstorming. Passion for digital technology is our main source of energy and we use it to learn, improving our skills and competencies every day.
We care about our colleagues
Our team is large and consistent, but still very open to fresh faces. We are big on teamwork, helping each other and exchanging ideas. To allow our colleagues to connect outside the office, we frequently organize happy hours and casual team building events, so they can work with fresh ideas.
Not depending on external factors and differences, we make sure everyone in the office contributes equally and influences every part and level of the workplace. Our office considers equal opportunities important because we need everyone in our team to feel safe and valued.
We believe innovation plus teamwork equals success
Join the growing community of tech masters.
Are you a digital world enthusiast? Join our team of skilled professionals who strive for excellence, believing in a progressive approach to educational technology.